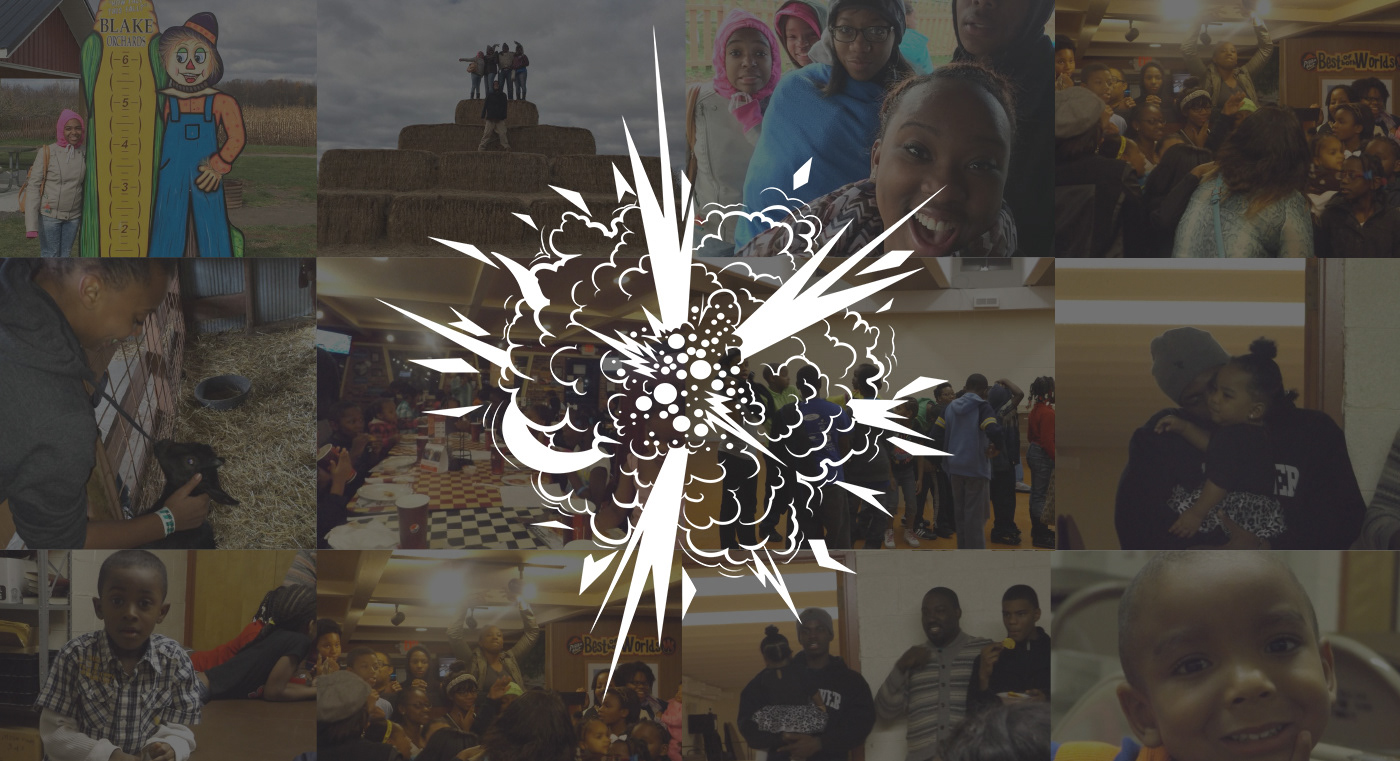 My thesis project gave me a new way to explore helping young people in a completely different way. Southwestern Church of God in Detroit, MI had over 300 youth in their congregations prime. Families and Friends came together to have fun, share faith, and grow their families. In 2014 the youth group was down to about five youth. I had the opportunity to combine some new ideas with a team of youth leaders to bring more youth to Southestern and help to begin to change the culture. We together created Collision, a new youth group where family, faith, and fun collide.
Courtney McCall
was also a fellow creative leader to make this project come to life. Today we have +50 youth come every Friday night at 7pm. Come Join us
here! 
This logo is meant to visually represent the idea of the Collision youth group.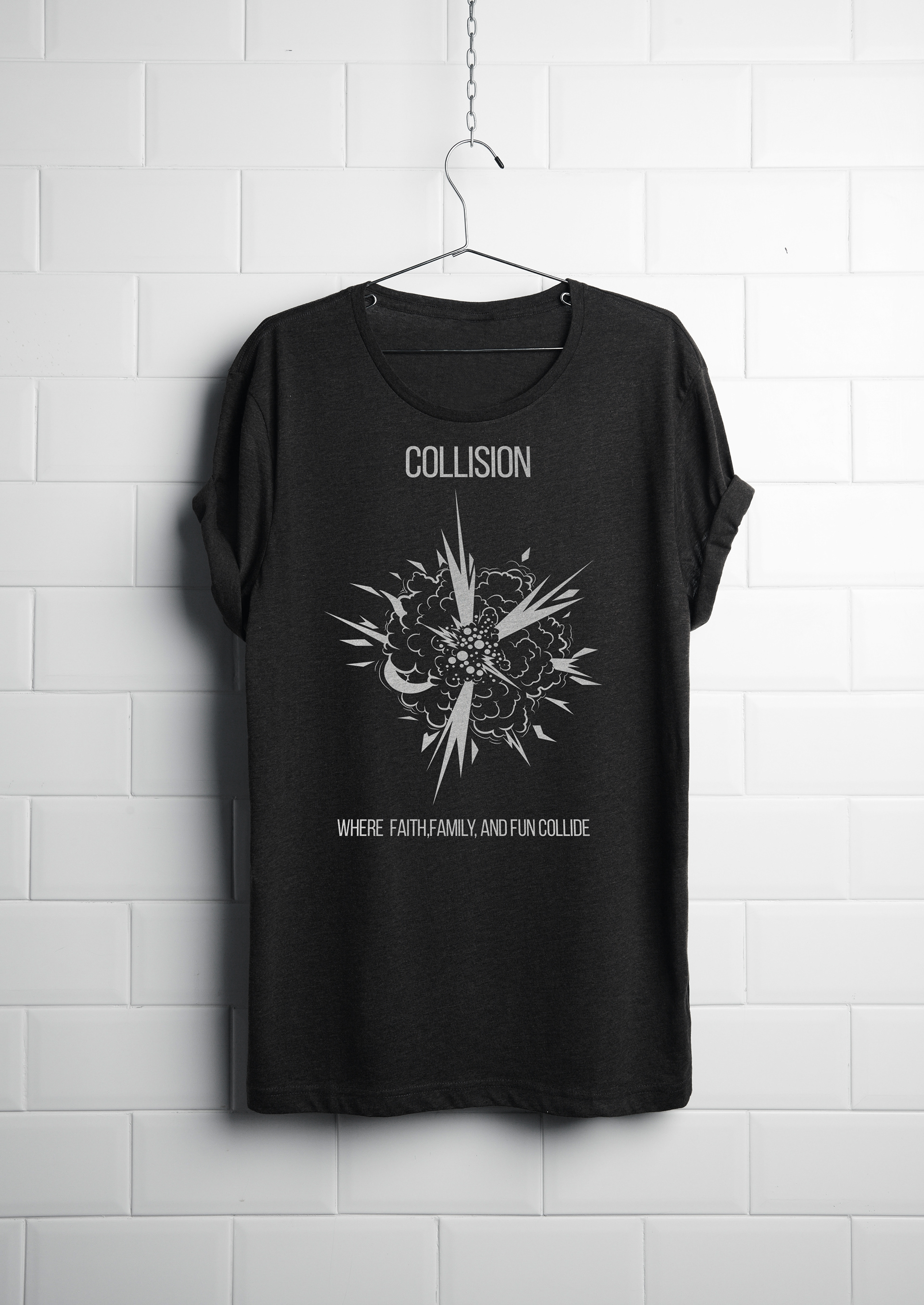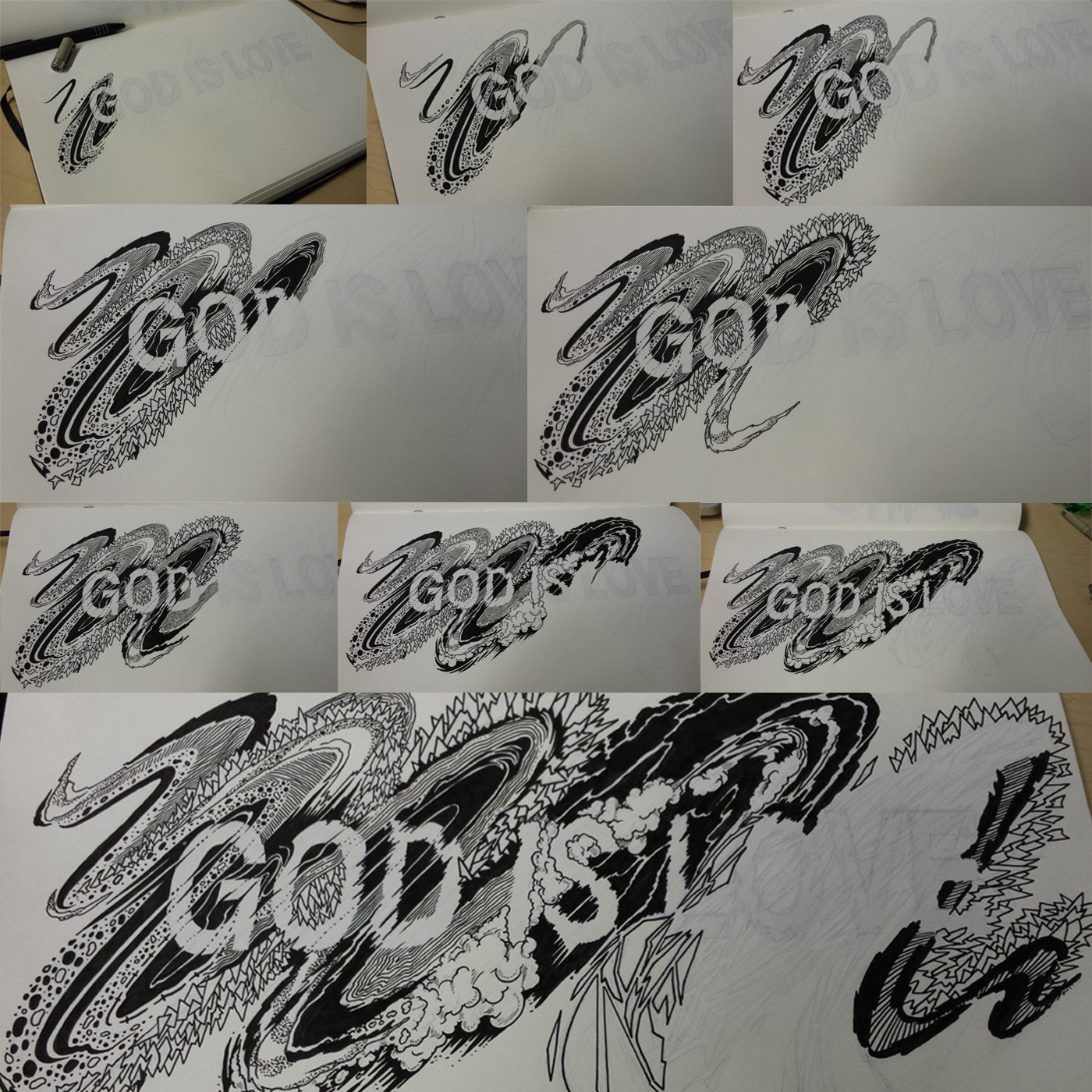 So this typography mural is entitled "God is love" the image represents the Christian walk with God from my opinion. In the beginning, it is joyous and vibrant. Then you being learning and growing even faster, as you grow you are also dying to the sinful ways you once knew. Every step of the way sin still tempts you and you fall. After that, you are broken and then you repent and believe once again and the cycle continues but all along the journey, God is loving you. Us being these feeble, insecure, loveless, sinful people which make it all an amazing mystery to understand how we are worth that type of love. The second half is  & Almighty to show God's power.
 This, not all that God is but it is a small glimpse of his majesty, love, purity, love, and complexity. The mural is meant to start the conversation and empowers fellow believers. All of this was hand painted by
Courtney McCall
(Lead),
Shania LaNae
,
Arnell Darden
, and myself.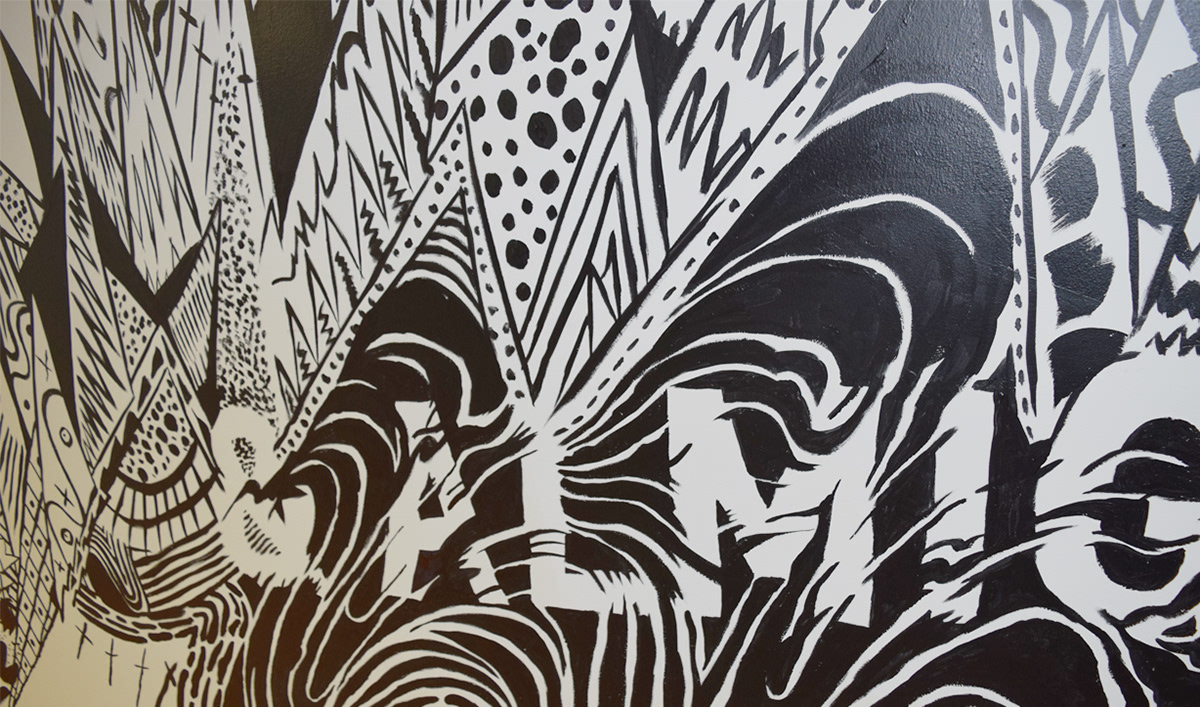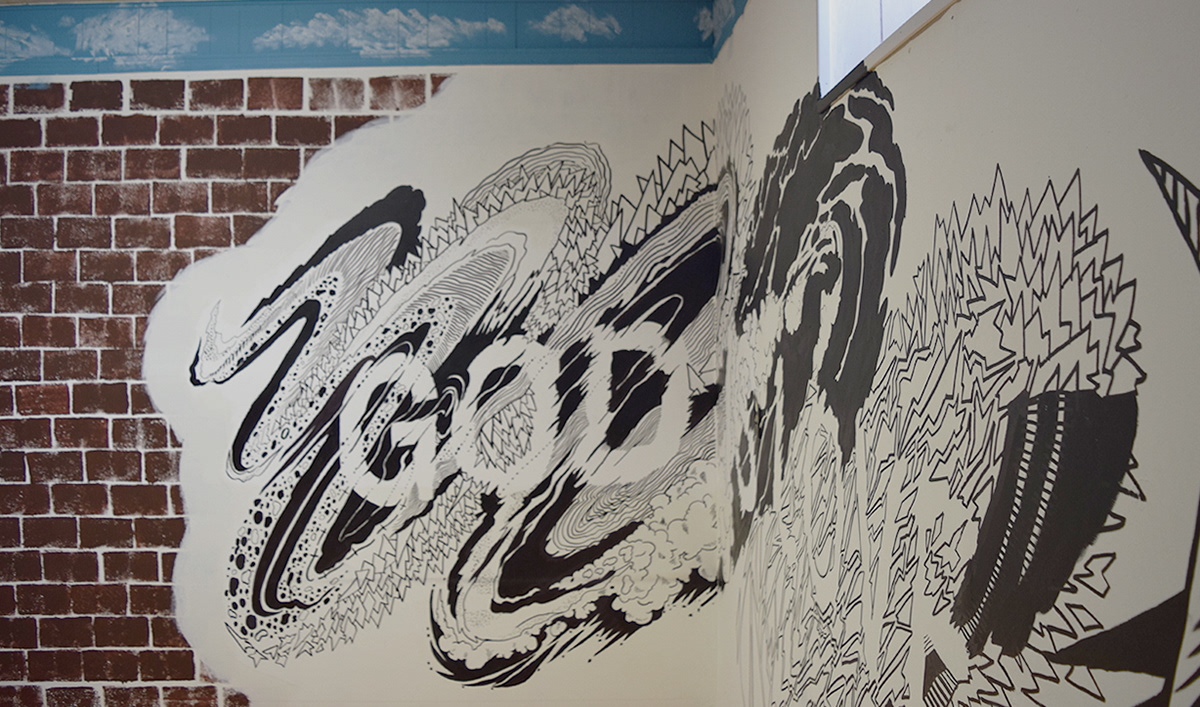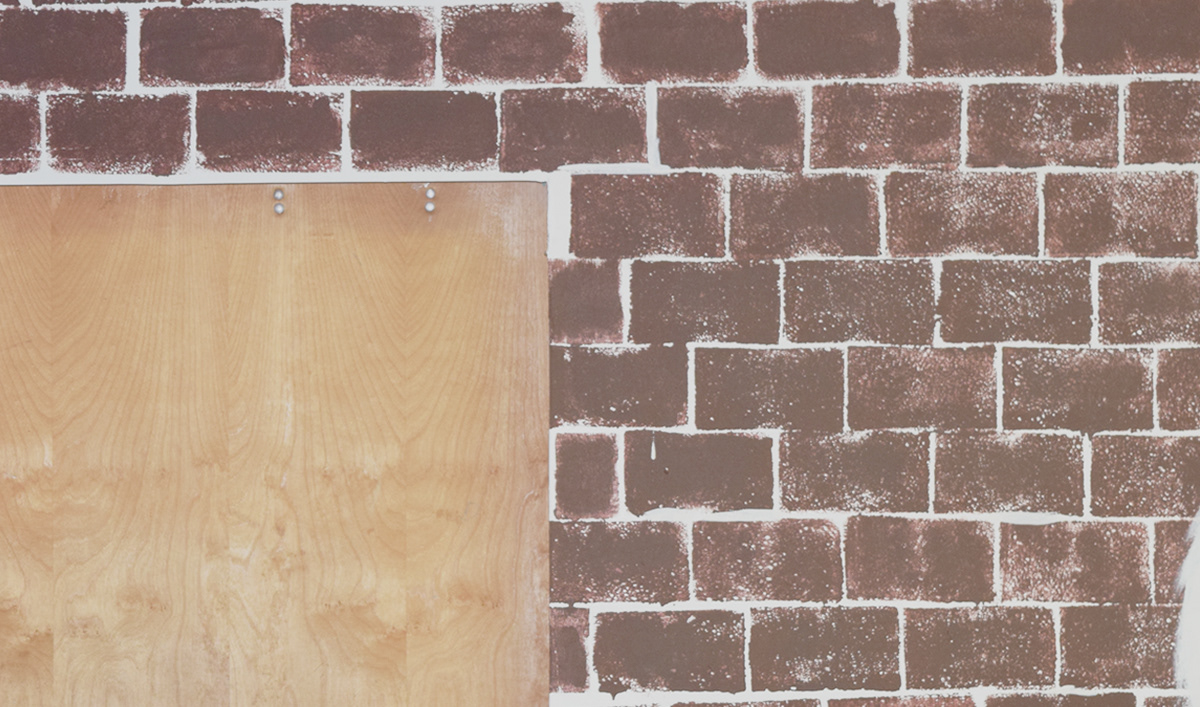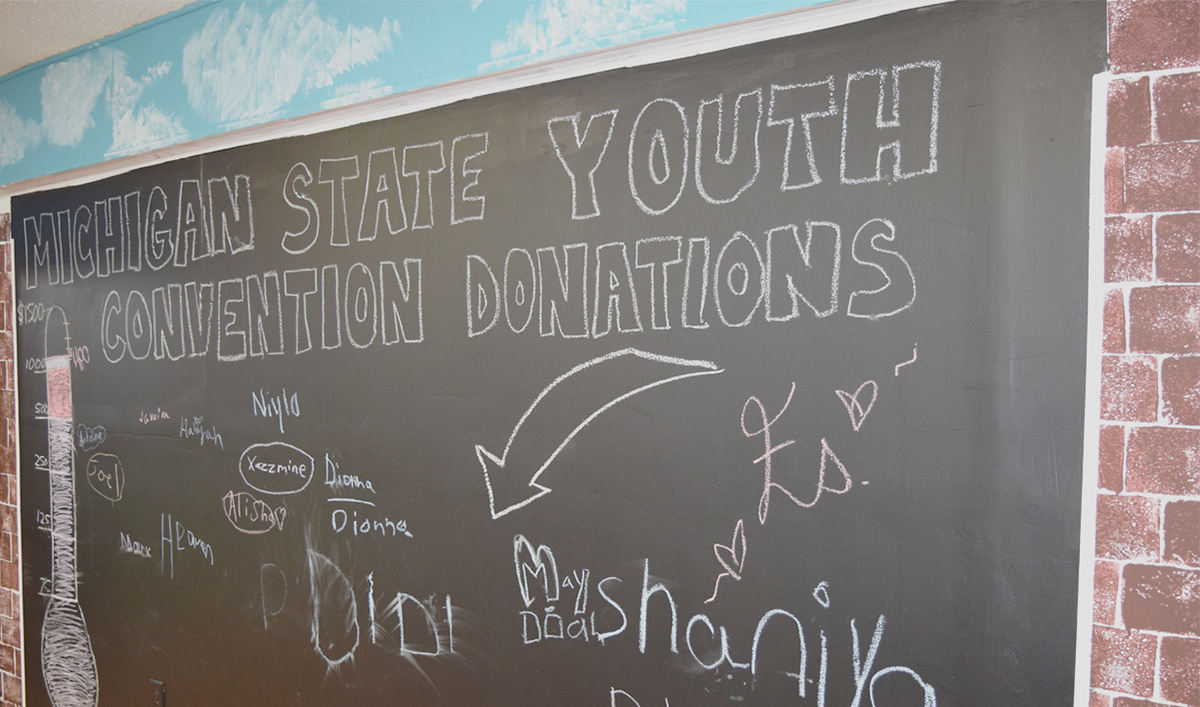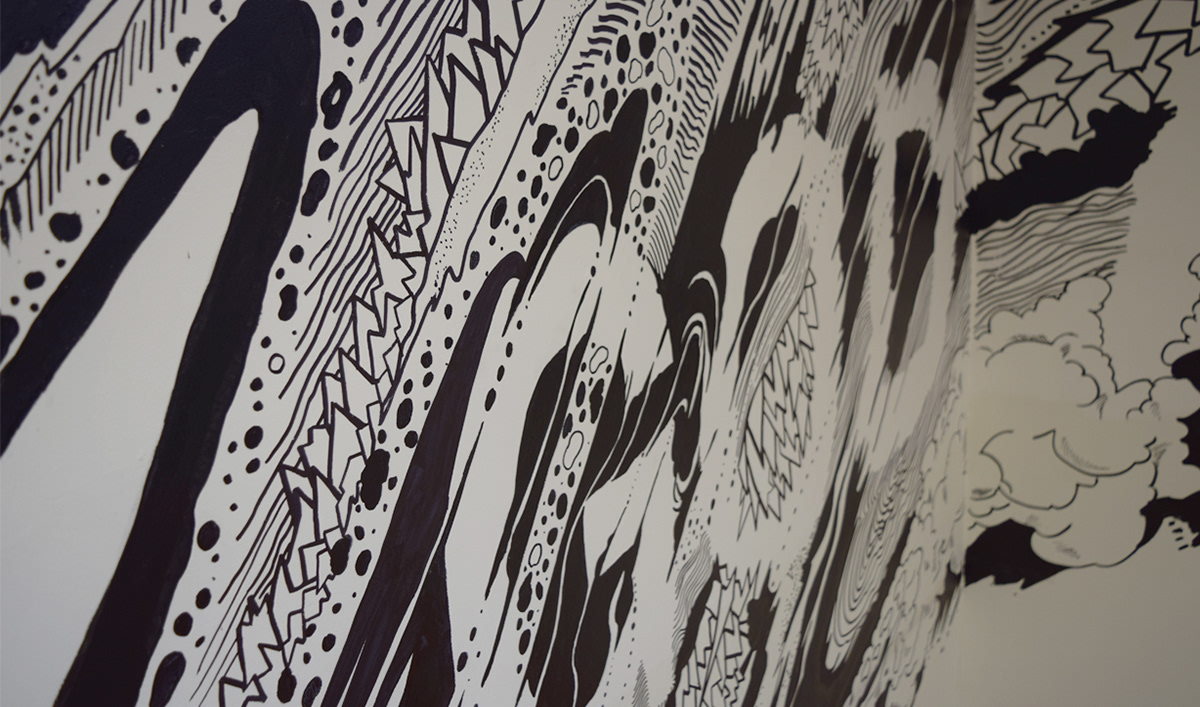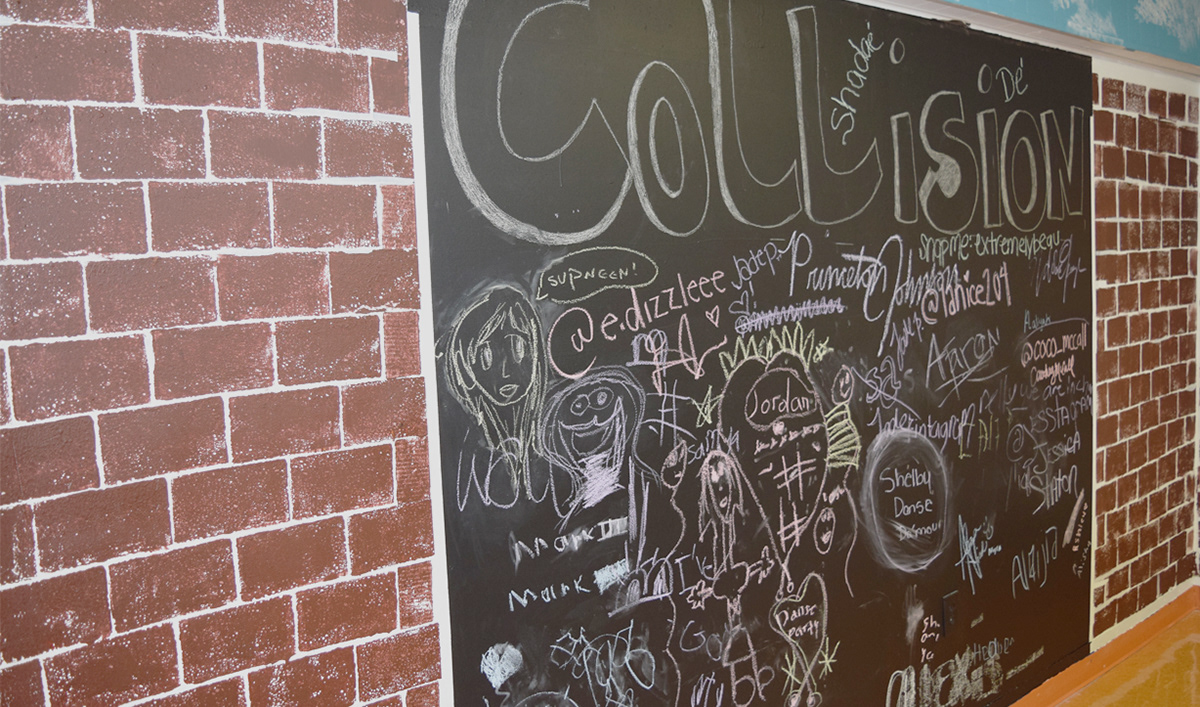 The kids wanted to draw on the chalkboard wall to say they were here.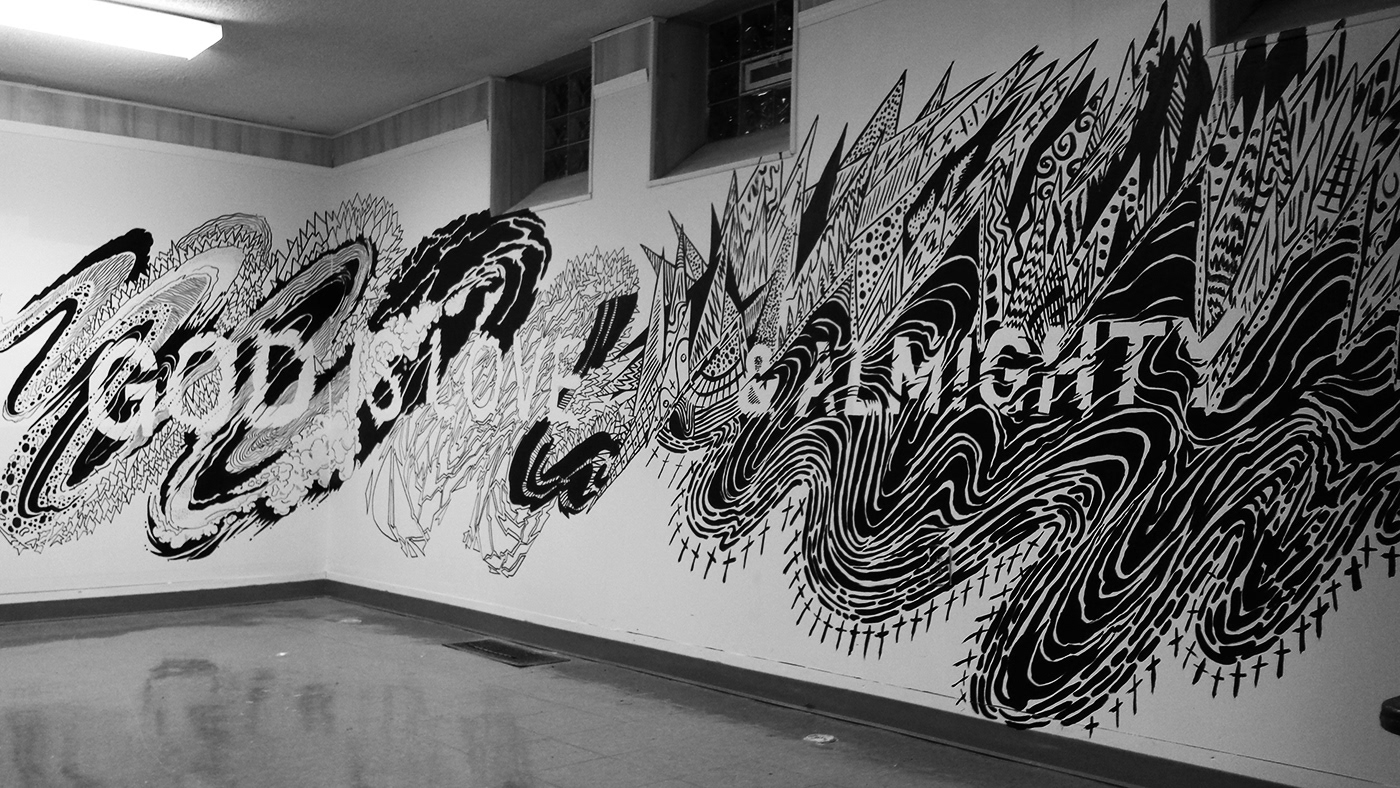 I really enjoyed and all the stress that came with it, knowing that youth have a place they enjoy is all that matters.
Thanks for your time and dont forget to appreciate!
Digitas LBI gifted Collision with $2,000. I presented the check to my church.