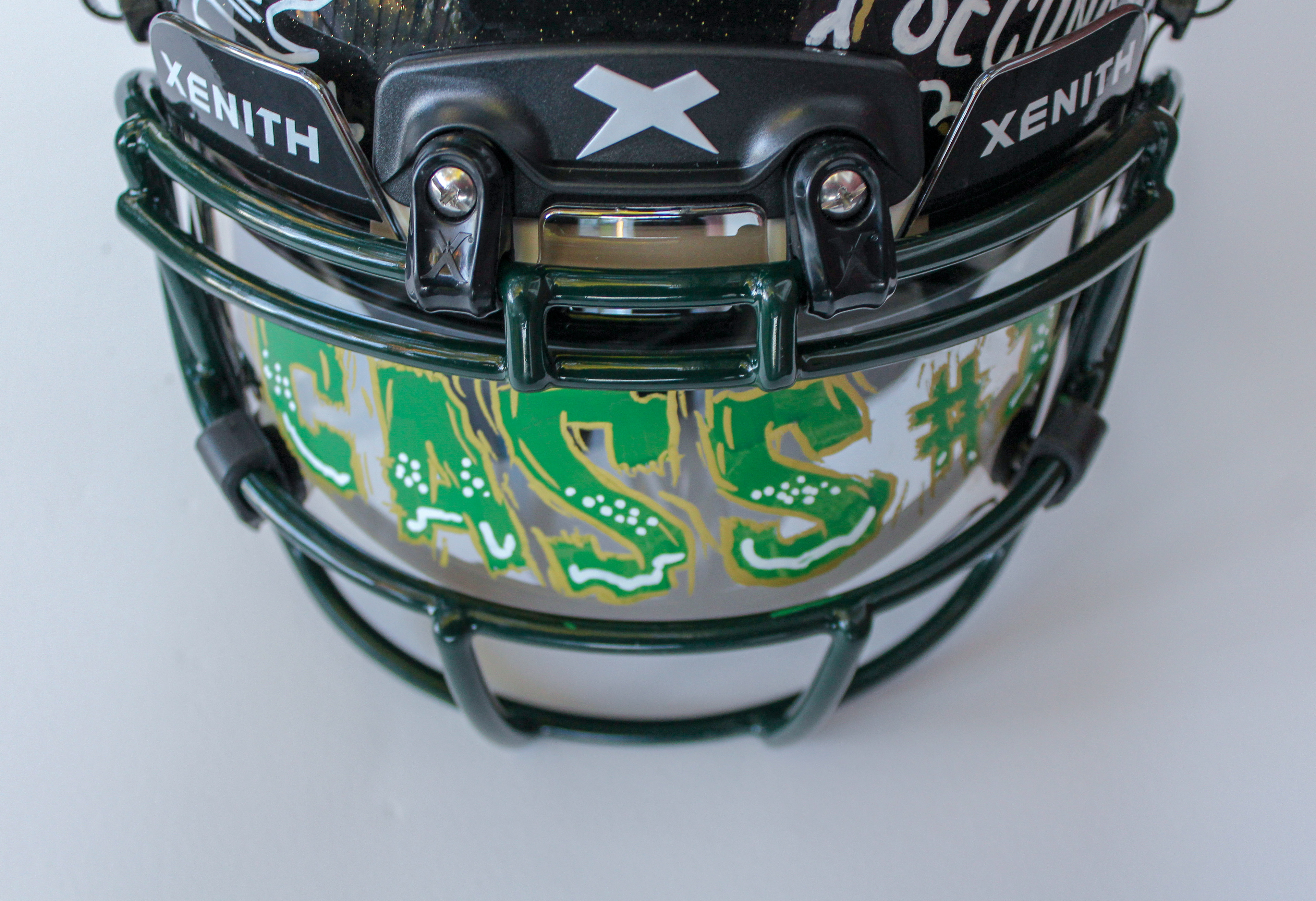 Xenith Cass Tech 
Trophy Helmet 
Xenith helmets contacted me to decorate one of 15 Xenith football helmets for display at the Light up Livernois festival. Each artist collaborated with a Detroit Public High School. Theme I choose was unity and teamwork which are pillars of the Cass Tech Football program. The design inspiration was a collaboration with between current Cass Technical High School players and me (an alumni of the school and football team). I used custom hand-lettering, design, and illustration to complete the project.
Xenith is known for thinking outside the box and challenging the status quo with excellence in industrial design. Their idea was to introduce their brand football equipment to the neighborhoods during the Design Detroit event on the Avenue. Xenith manufactures, refurbishes, assembles and sells football equipment from it's Detroit offices. They are known for innovative safety features in helmet design and have about 20% 
of the football helmet market nationally (pro and amateur). 
View press here 
photos by me, Branden Hunter, and Ryan Sullivan